Once we gain understanding about your business and your requirements, we make a customized plan of action and share with you along with a custom quote. Because each business is unique, so are our strategies.
We follow a monthly billing cycle which starts from the day we onboard you on our bandwagon.
About The Clueless Company
Digital Marketing Services
Sales Consulting Services
Customer Experience Consultancy
Communication and Soft Skills Training
Corporate strategists are those who help established businesses with activities that help improve their brand positioning and grow their revenue in numbers, customer acquisition and revenue. Corporate strategists like The Clueless Company help businesses align their marketing, sales and customer service operations for gradual growth.
Yes, we help you with strategies and activities that eventually lead to new customer acquisition.
We take a look at the historical data and audience behavior on various platforms to determine what works and what doesn't. This helps us zero in on best channels and practices for growth.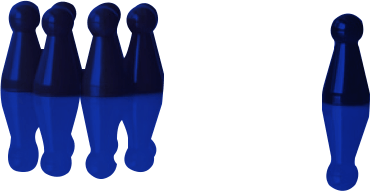 Would you like us to help you grow your business?
Book a free consultation with Manasi & Mehul and get an idea of what we can do for you.