The newly launched Google Analytics 4 has left several marketers and brands wondering about what the future holds for marketing and data analytics.
As complex as GA4 may seem, they are in fact simple to decipher; giving marketers now favorable scenarios in data collection.
Let's see what is Google Analytics 4 (GA4) and what does the new version mean for marketers and how does it compare to the traditional version?
Table of Contents
What is Google Analytics 4 (GA4)?
In 2020, Google announced a new version of property analytics – describing it as the next generation of its famous data collection and web traffic analysis mechanism for apps and websites.
The launch of new data analytics will have significant implications for marketers and brands owing to changes in tracking algorithms.
Google Analytics was launched in 2005 and was called Urchin. Urchin was a software company that was popularly known as Urchin on Demand. After acquisition, they continued selling the system under the same name for a few months.
Then, they eventually developed into a better system called GA today. They upgraded to GA2 with the new version known as Classic launched in 2005.
Later in 2012, GA2 was upgraded to GA3 known as Universal Analytics. This version offered tracking codes for websites and features which could measure and evaluate user behavior. The GA4 is the latest version of Google Analytics which will officially replace Universal Analytics on July 1, 2023.
GA4 analytics is a mechanism that helps brands and marketers track their interactions with customers across websites, mobile apps, and offline APIs.  
These analytics have been enabled to track the consumer behavior in the most intricate manner, that leads to successful marketing campaigns.
The brands use this platform to track the amount of web traffic they get in the form of Google analytics insights. This enables marketers to develop their marketing channels in a particular manner and measure the pre-defined KPIs.
Highlights of the new GA4
There is a reason why we marketers are going head over heels because of the new Google Analytics 4. So far, GA4 has shown a lot of positive signs from a marketing perspective. Have a look at the new highlights of google analytics – GA4.
1. End to end user tracking
Google Analytics is enabled to give marketers a "complete understanding of the customer journey across devices."
For example - As an e-commerce website, you can measure end-to-end shopper journey, and not just individual metrics across devices/pages/segments.
2. Inbuilt machine learning
GA4 uses a machine learning technique called "modeling" for measuring data. This leads to accurate and truly real-time results. This enables GA4 to collect data with higher accuracy. Machine learning has been enabled with AI technologies as well that automatically highlights helpful information for users.
3. Data streams build up
Google Analytics 4 is formed with the help of "data streams" that doesn't focus on views and segments as was the case in Universal Analytics properties.
Now, GA4 uses a data streaming process that transmits a continuous flow of data. This data is then fed into stream processing mechanisms to derive valuable insights, which are further used by marketers to develop their strategies.
4. Streamlined property levels
In google analytics property, there is no "view" level section. In the older universal analytics, there were three levels namely account, property, and view.
Whereas, GA4 has a more streamlined mechanism of account and property levels.
5. Tracking miniscule events
"Event tracking" in classic analytics required modified analytics code or gtag.js script.
Google Analytics latest version claims to enable editing, tracking and fine-tuning of events within the UI, that includes interactions like clicks, page-scroll, and more.
6. Measurement model
In the UA, Google focused on measuring actions like page view, events, social referrals, transactions, session durations as separate events.
However, with GA4, Google is segregating all of it in events and parameters.
7. Tracking limits
The free version of Universal Analytics allowed a maximum of 10M actions in a month, which is discarded in Google Analytics 4.
Instead, they have added a limit to capturing different events to 500 a month.
8. Dependency on cookies
GA4 is designed to measure web traffic and analytics with or without cookies.
Considering the fact that third-party cookies are phasing out, along with privacy laws coming into picture, this indeed was a step towards enhanced marketing.
9. Goals and conversions
"How would we marketers define ourselves if not for our goals?"
In marketing, defining goals while working out a strategy is pertinent. The same goes for goals in Google analytics. When you have correctly developed goals in GA4 analytics, it can provide critical information for conversions.
Without this information, it becomes a moot point to figure out GA4 because you will never be able to create conversions. This is why you should always work out your plan efficiently to create GA4 goals.
How do goals work in GA4?
A user can set goals at the view level of GA4. You can set them on specific pages, and screens that your target audience visits.
In UA, setting up goals and funnels for conversions were not that easy or straightforward and that was a big challenge for marketers. Even when running ads, conversions were not clear. The current GA4 has been developed by keeping in mind the above-mentioned issues of UA.
Google heard those issues and made it simple to track conversions based on different actions like page view, page scroll, events in eCommerce and more.
Now you can even track how many pages/screens users view in a session, how long users stay on your site or app, and the events that are triggered while they are there in real time. A feature that wasn't available in UA.
Why a new version of analytics?
Google Analytics 4 has been developed to help businesses make decisions easily and get better insights. They are designed in a way that will allow brands to spot new trends quickly.
Google Analytics is going to serve as the pioneer mechanism of understanding consumer behavior. The number of tools that GA4 property is enabled with is going to help brands develop a better communication strategy with their customers.
Google Analytics 4 has been in development since the initial release of "Google Analytics for Firebase" back in 2017, and a beta version was released in July 2019 under the name "App + Web Properties." GA4 is largely built on the backend of Firebase Analytics, and aims to make it easier to track both mobile and web properties under one roof.


Ken Williams – A senior data engineer at Search discovery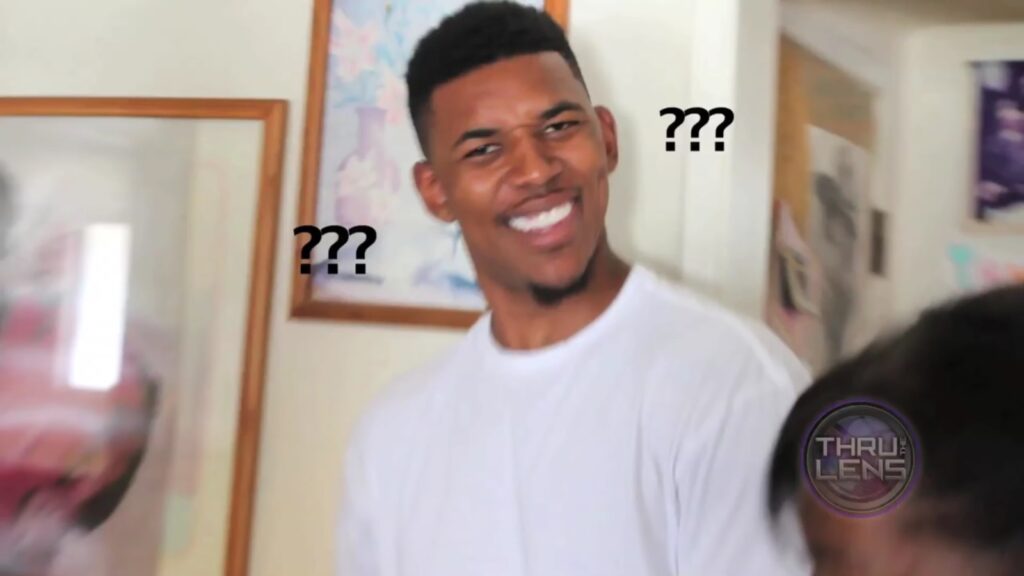 Google Analytics 4 is aimed to collect data in a streamlined manner so that marketers can effectively create a database for their conversions. GA4 has the ability to measure data in reference to customer metrics standards set by the brands which enables the brands to develop data driven marketing campaigns.
How to set up Google Analytics 4?
There are two ways to configure GA4 for your property. Either you can migrate from UA to GA4 where Google will guide you with each step, or if you are setting up a brand-new property, you will be required to follow the below mentioned steps.
1. Visit Google Analytics from your desktop. Make sure you are logged in with your Google account.
2. Click on "Start measuring". You will be led to account setup steps.
3. Enter your account name / website name / app name depending on your preference. Scroll down and click on "Next". You will be asked to enter your property details.
Here, property indicates your website, or an app – whichever you want to track traffic from. Select the applicable country and currency.
Here, in the advanced options, you will also get an option to set up Universal Analytics for your property. Enable it if you wish to. Click on "Next".
4. You will be asked to enter your business details in the next step and your purpose to use Google Analytics. Choose whichever is relevant to you.
5. Click on "Create" and you will be asked to agree to the terms of service. Once in, you will be asked to set up a data stream, where Google would take traffic details from.
6. Select the data stream applicable to you. I am going for the "Web". Once done, you will be asked to add stream details. Here, I have added mine. Click on "Create Stream".
7. You will be provided with Tagging instructions to set up on your stream.
8. Here, you have two ways to add an "on-page tag". Either you add Google Analytics' tag directly to your website, or you go via Google Tag Manager.
9. Google Tag Manager helps you sync all Google and non-Google tracking tools for your website. So, you won't have to worry about multiple tags and scripts on your website/application.
10. However, if you know that tracking on your website or app is going to be straightforward, and won't require more tools, go for Google Analytics tag.
11. We recommend using Google Tag Manager for this.
How does GTM help configure GA4?
There are multiple tools that are available like the Google tag manager that allows us to simplify our marketing strategy. It also provides us with various tools that help us to move to GA4 analytics from Google tag manager.
Let's explore them.
1. Goal migration tool
While using universal analytics, each goal that you select in the goals migration tool will automatically change in your connected Google Analytics 4 property as well.
So, all you need to do is create an event rule and mark it as conversion. The same will be updated in GA4 property.
2. User migration tool
In order to migrate users from universal analytics to Google analytics 4, you can use GA4 user migration tool. But first you need to login as administrator and create Google sheets.
To migrate users, first give permission to UA to operate in Google sheets and then allow the permission to migrate users from UA to GA4.
3. Even migration tool
In GA4, there is an in-built event migration tool. You can use this tool to migrate events from universal analytics to Google Analytics 4.
What does the future hold for GA4?
What's judicious to know here for us as brands is that GA4 is not absolutely implemented as of now, i.e., 2022.
This new analytics tool is imperative for the marketing industry. You can know that by the fact that there was a dedicated GA4 Metaverse conference named "A new horizon for marketing optimisation" that happened in Singapore in May 2019. The sole purpose of this was to discuss the impact of GA4 analytics on digital marketing. They concluded that GA4 holds the key to success for marketers and brands.
They said that "GA4 is going to shake up the digital marketing industry". The old marketers will go out of the market and a new wave of marketers are going to revolutionize the industry.
Marketing as a field is developing at a rapid pace. Brands and professionals are using the digital mechanisms of marketing more than ever.
Tell us in the comments below about how you are feeling about this new web analytics by GA4? How are you planning to adapt to the new changes?
And, in case you need any help in setting up Google Analytics 4 (GA4) for your website then feel free to book a call with us.