Circa 2015, I applied for the position of content writer at a local IT company. In the interview, I was asked to write 500 words on content marketing.
I did not know that a term like that existed, let alone write about it. But just like we wrote essays in school, I took a deep breath, channeled my inner writer and keyed in ~1000 words about content marketing.
That was the first among the types of marketing I learned.
That interview was also my first step into the world of marketing, a world which seems like home to me today.
Since then, I must have practiced at least 10 different types of marketing, and learnt about more. This blog is dedicated to all those types I know exist, and you should too.
Table of Contents
What is Marketing?
Before you get all confused (probably, overwhelmed too) about the types of marketing, let me explain what marketing means to me.
Marketing is the language and approach you use to communicate about your offerings to your audience. 
For example, when Zomato sends us amazing push notifications to place an order for food, that is marketing.
Difference between marketing and branding
Now, let's come to this million-dollar question.
Because "marketing is the same as branding" is the second most misunderstood thing after silence.
Marketing is what takes you to your customers. Branding is what brings your customers to you.
Your branding includes your logo colors, creatives, typography, fonts and the emotion you trigger in your customers. Whereas your marketing is defined by the approach you take, the platform you use to attract your audience.
Marketing is what you tell your customers about yourself, and branding is how your customers identify with you.
For example, if I ask you to think of a brand which resonates with luxury and class, you might have Apple in your mind. That is because of Apple's branding. 
I repeat, this blog talks about the types of marketing 😉
The Traditional Types of Marketing
When I say traditional, I don't mean that these were used in the 19th or 20th century.
It just means that these were the types of marketing we practiced and categorized when the Internet came into existence.
1. Offline marketing
As the name suggests, offline marketing is the type of marketing that happens on offline or physical platforms.
This includes billboards, flyers, brochures and such likes.
2. Online marketing
Online marketing consists probably 75 to 80% of the entire marketing mix. All of it is happening in front of your eyes when you are surfing the internet.
SEO, Google ads, social media marketing and much much more come under online marketing. 
The Modern Types of Marketing
Now, let's come to the modern, or newly defined marketing types.
1. Account-based marketing
Account-based marketing is the type that focuses on acquiring and converting only specific types of customers (accounts).
Personalized campaigns and messaging are used to engage with target accounts based on their requirements and pain points.
Also known as key account marketing, it works for companies that are well aware of their most-revenue generating customers.
Sending targeted email campaigns to a list of prospective customers is an example of account-based marketing. 
2. Acquisition marketing
Acquisition marketing is a strategy that concentrates on acquiring new customers, instead of retaining them. This also includes targeting new audiences on new platforms using fresh approaches. 
Keep in mind that the target audience for acquisition marketing is either in the 'consideration' or 'interest' stage of a lead journey.
eCommerce businesses focus primarily on this kind of marketing. 
3. Affiliate marketing
Affiliate marketing is where businesses collaborate with third parties to advertise their products and services.
They are made to drive traffic or generate leads, against which they are paid a pre-defined commission by the company.
This is done when a brand prefers not to invest efforts in inbound marketing, and the affiliate marketers understand the audience behavior, patterns and run ads or posts on blogs, social media, or websites to gain attention.
Affiliate marketing is also synonymous with product or service recommendations. 
4. Brand marketing
This one type of marketing includes establishing a conversation between a brand and its audience.
This means companies do not promote a particular product or service at a point in time. Rather, they talk about the brand in its entirety, selling the purpose and the problem it is solving.
One of the most successful examples of brand marketing is that of Nike. A 55-year-old brand, Nike has played it so well that customers continue to choose them over various other options. 
5. Content marketing
One of the most commonly used (and misused) marketing types is content marketing.
But, do we really know what content marketing is?
It is the approach you take to talk about your products and services in the form of content, namely, videos, blogs, websites and more.
Bill Gates rightly said, content is king, and context is the queen. 
The content produced by companies aims at providing value, or triggering an emotion connected with making purchase decisions.
Each business knowingly or unknowingly, practices content marketing.
Did you know: Entrepreneurs are crazy about content marketing too.
6. Cultural marketing
In the cultural form of marketing, companies target specific demographics, cultures and communities for their offerings.
It gives way to higher engagement, better relevance and optimized lead acquisition cost. It also makes the brand more reliable and credible for the culture.
Aspects like social, economic, physical and cultural are kept in mind while filtering out audiences, which leads to it being also known as diversity marketing.  
Companies standing with the "Black Lives Matter" movement and running campaigns for that targeted community is an example of multicultural marketing.
This type of marketing is also confused with "Culture Marketing" which in fact focuses on highlighting the company culture, work environment and competitiveness to establish a better brand as an employer.
Remember the posts of company culture you come across on LinkedIn? Yes, that is culture marketing.
7. Digital marketing
Do I need to explain this form of marketing? When we are seeing hordes of individuals claiming them as "Digital Marketers" everywhere we look?
Digital marketing is basically any marketing that happens online, beyond the traditional and offline means of promotions. It is simply another name for online marketing. 
Brands make use of various platforms online viz. social media, search engines, emails, and more to grab the attention of their potential customers.
Did you know: The first clickable banner ad (shown below) was launched in 1994, way before Yahoo (late 1994) and Google (1998) came into picture. 

8. Educational (Informative) marketing
More than a type of marketing, educational or informational marketing is the approach brands take to acquire leads and customers.
Instead of boasting about the benefits of their offerings, brands take these opportunities to educate and spread awareness of the need they are solving.
HubSpot has nailed educational marketing through its versatile blogs.
9. Email marketing
One of the most common and oldest forms of marketing is this one.
Email marketing has been around for decades, the first marketing email being sent back in 1978.
Emails, which were first used for corporates and educational institutions for internal communication, went on to become the biggest means of communication after Hotmail launched the first free web-based email service in 1996.
Did you know: Emails, initially were considered as the biggest spam messages.   
Overtime, brands have learned how to use emails to their best advantage and use personalisation as well as ads for the recipients.
10. Emotional (Persuasive) marketing
Humans drive on emotions. Marketers and brands took note of this fact and have built on it for years.
Though, marketing, in itself, runs on emotions. Doesn't it?
Emotional marketing is that aspect of this field which deals with the human side of the audience.
Fear, love, nostalgia, trust, grief, anger, guilt, values, beliefs, principles and everything are triggered by marketers through emotional marketing. 
Climate activists and environment specialist brands use this form to trigger fear in our minds due to the impending effects of global warming and wildlife endangerment.
Brands having offerings that tend to impact human emotions should use this form of marketing.
Did you know: The FOMO (Fear of Missing out) approach is a subset of emotional marketing. 
11. Event marketing
In-person events, workshops, seminars are examples of event marketing. This type of marketing not only helps brands target bulk audiences simultaneously, but also gives them an opportunity to interact with the audience personally.
Event marketing also paves way to experiential marketing, where brands focus on imparting a one-on-one and unique experience to the audience.
These events have now moved online through webinars and virtual experiences, especially after the pandemic.
The Google I/O event, Apple's developer conference and hackathons are the best examples of event-based marketing. 
12. Global marketing
Global marketing is an approach companies take to target the global audiences for their products and services.
But obviously, your audience needs no filtering for targeted marketing campaigns.
FMCG, clothing, fast-food companies, automobiles are prominent examples of global marketing. 
Airbnb bringing hosts and guests together during the COVID19 pandemic to create a sense of nostalgia is a recent example of global and emotional marketing combined.
13. Guerrilla marketing
Guerrilla marketing is the use of unique and bold ideas and placements to grab the audience's interest for a business and its offerings.
These methods are generally free or low-cost, utilizing the benefits of wide audience reach.
Guerrilla marketing is also known to spread brand awareness and drive shock among the viewers. 
Brands taking over profiles of other brands, going out of their way to spread a message and with similar attempts, guerrilla marketing is inserting your brand where the public is, in the most unconventional way possible.
Pro tip: We have penned an entrepreneur's take on guerrilla marketing, which is in fact my favorite form of marketing.
Also known as stealth marketing, this approach includes promoting a product or service without explicitly mentioning making a purchase.
Product placements in movies, hiring actors to gently promote things to the public without revealing it as an advertisement are examples of hidden marketing.  
Stealth marketing is used when companies want to focus more on brand awareness and reach instead of lead generation, while stirring audience interest and gauging their behavior towards the brand.
15. Inbound marketing
Inbound marketing is the art of boosting your sales by letting your target audience come to you directly with an intent to purchase.
It focuses on attracting your audience in the midst of their routine surfing, thus enabling them to research and make decisions on their own throughout a customer journey.
Brands create content for different stages of audiences, namely, awareness, consideration and decision making, thus making sure that they are engaged throughout their journey.
Inbound marketing can be called a subset of digital marketing.
16. Influencer marketing
A talk of the town, influencer marketing is a form of marketing where companies collaborate with influencers in their industry to promote their products and services.
This one is extremely prevalent on social media, where influencers have an existing fan base and loyal followers who look forward to their recommendations and experiences.
D2C and eCommerce brands are actively making use of this form of marketing. 
17. Intent-driven marketing
Intent-driven or cause marketing is a type of marketing which helps brands talk about the social causes they believe in, and bring people onboard with similar beliefs.
For example, brands talking about donating a part of their earnings to charity on a purchase you make. 
Cause marketing helps brands be more vocal about their beliefs and let audiences be a part of the intent they started with, and the change they wish to bring to the world.
Brands can also collaborate with NGOs to support and drive their cause forward.
In 2020, The Body Shop dedicated one of their campaigns to the frontline workers with a tagline "Time to Care" to support wellness, kindness and health while donating cleansing supplies in shelters and assisted living communities.
18. Interactive marketing
Interactive marketing establishes a dialog between the brand and its audience. Based on the audience behavior and response, the brand alters its approach for promotion.
For example, say you are on Amazon looking for a crime novel. The next time you login to Amazon, they will give some recommendations for a crime novel you may be interested in.   
It gives way to personalized marketing, which I have covered later in this blog.
19. Live (Conversational) marketing
Live or conversational marketing enables brands to have a one-on-one conversation with their audience across multiple platforms and channels, along with meeting them as per their availability.
This includes live chat, phone calls, instant call backs, and other mediums to establish the conversation.
This helps companies know their audience preferences and requirements better and respond to their questions as they ask.
20. Local marketing (Proximity)
Contrary to global marketing, local or proximity marketing targets audiences in a particular region or location to promote relevant products and services.
Google Business Profile provides a good platform to companies to practice local marketing.
Brands convincing audiences to visit their physical store is a great example of proximity marketing.  
KFC, during the Navratri festival does not serve non-vegetarian food in Gujarat, and promotes itself as a pure-vegetarian restaurant.
21. Meme marketing
One of the most sought after and talked about marketing strategies is meme marketing.
This is an approach where brands use the impact of memes to share relatable content and attract audiences through that connection.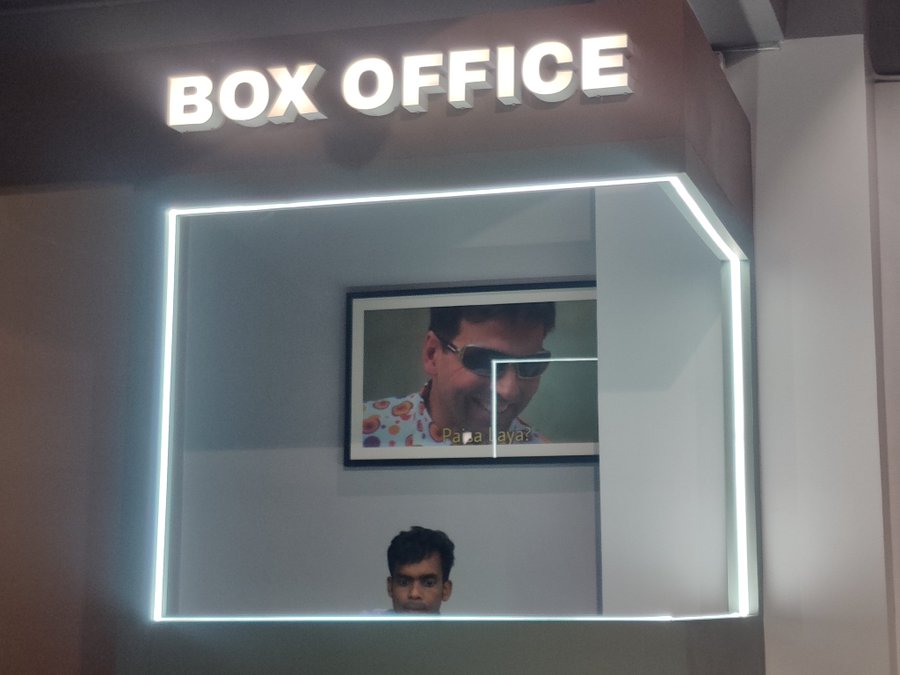 Pro-tip: If you want to implement a meme marketing strategy for your brand, start with reading The Meme Man's blog on the topic.
22. Moment (Topical) marketing
Moment, also known as topical marketing, is the marketing approach that includes talking about trending topics and connecting it with your offerings, thus keeping the audience engaged.
It works at the split second when customers are finding the moment to make a decision, vis-a-vis establishing a connection with the audience to boost sales.
Did you know: Amul, the dairy conglomerate in India has been doing topical marketing by sharing memes and relevant parodies on trending topics for years. 
23. Neuromarketing
Neuromarketing is one of the latest types of marketing which combines consumer psychology with marketing tactics.
Marketers thrive on audience behavior, patterns, preferences, and decisions to implement marketing strategies accordingly.
Brands analyze data better and put it to practical use through stronger product development and advertising strategies to attract audiences.
Pro-tip: Learn all about neuromarketing in our blog here.
24. Outbound marketing
The opposite of inbound marketing, outbound marketing acts on interrupting the audience instead of engaging with them.
Door-to-door meetings, cold calling, cold outreach, magazine ads are all examples of outbound marketing.
This form of marketing does not wait for the customer to take interest or make decisions themselves. Rather, it involves pushing the products and services directly to the consumers without them raising an interest.
25. Performance marketing
Performance marketing is a subset of digital marketing, where companies pay service providers to promote their offerings through ads on their platform.
This is based on the performance of these advertisements, such as clicks, conversions, sales, purchases and more.
Running ads on Google, Facebook, Instagram, Spotify, YouTube, Quora, and other platforms are a part of performance marketing. 
Brands who are aware of where their audience hangs out and finds answers to their questions should go for performance marketing.
26. Personalized marketing
Personalized marketing, as the name suggests, is the approach brands take to provide a custom, tailored experience to their audiences.
Personalized emails, finding your name while browsing a website - all are examples of personalized marketing. 
While some audiences may find this form of marketing a bit creepy, this is one of the most used strategies by brands to ensure that they are remembered.
Pro-tip: Here's how personalized marketing is making its way into our routines.
27. Relationship marketing
Community building has become a significant part of today's marketing strategies. Relationship marketing and collaborative marketing are based on this fact.
Brands collaborate or ally with like-minded individuals or companies to create a win-win situation for them and provide the audiences with the best of both worlds.
This also includes building lasting relationships with customers to have a loyal following.
This strategy ensures happier customers and higher customer retention for all parties involved.
28. Retention (Customer) marketing
On the flip side of acquisition marketing is retention marketing.
Here, brands focus on retaining existing customers instead of investing in enrolling new ones.
This includes imparting a memorable experience to your customers, such that they turn into brand advocates.
Considering that the cost of customer acquisition is higher than their retention, brands resort to cross-selling to increase average revenue per customer.
Running loyalty programs, organizing customer surveys, are classic examples of retention marketing. 
29. Reverse (Negative or Controversial) marketing
Controversial, negative or reverse marketing makes the use of controversial or negative topics to attract audiences' attention.
This type of marketing comes with pros and cons, assuming that the audience may not always take the content in a positive way.
However, it also has the potential to make your brand go viral.
One of the most known controversial campaigns is Gillette's "We Believe: The Best Men Can Be", which had nothing to do with grooming. Rather, it focused on challenging toxic masculinity and joining in the #MeToo movement.
30. Search engine marketing
Search engine marketing (SEM) is the strategy which aims at making your business visible in the search engine results with the use of relevant keywords and search intent.
This includes search engine optimization (SEO), wherein you let your brand become visible organically, and pay-per-click (PPC), where you pay the search engine for giving you a position in the search results.
SEO involves producing content around the keywords and topics you want to rank on. Whereas, PPC involves you bidding for the position in search results of the relevant keywords.
SEO is a long-term and sustainable strategy, whereas PPC provides instant results.
31. Social media marketing
Social media marketing includes using the power of social media platforms to promote and raise brand awareness.
Platforms like Facebook, Twitter, Instagram, Pinterest, LinkedIn, TikTok, etc are used for this strategy.
It includes consistent posting (educational, entertaining and otherwise), engagement and some use of moment marketing to be closer to your audience. 
Brands make use of the fact that almost 80% of the world is actively using any of the social media platforms to talk about their offerings and latest updates from time to time.
32. User Generated marketing
UG, or user generated marketing is the art of using user generated content to increase your leads and business.
Companies have their end users participating in their marketing campaigns, where they share their experience with the brand, which then brings the audience to try their products.
Brands which focus on customer experience and have a good relationship with their customers should implement this cost-effective approach to build a better connection with their audience.
33. Video marketing
Analogous to content marketing, video marketing includes producing relevant videos, publishing them on platforms and distributing them where the audience is.
As the human attention span has come down to mere seconds, videos have become the first choice of content for a majority of the public.
Videos tend to create a conversion, provide an interactive experience and boost brand awareness; thus, generating good ROI for the business.
Reebok's video marketing campaign triggered urgency and the sense of action for humans to honor their bodies.
34. Voice marketing
Voice marketing, like video marketing, involves making the use of voice assistants like Amazon Alexa, Google Home, Apple's Siri to answer user questions through your brand.
Optimising your website content for voice search, enabling text to speech and similar actions give way to voice marketing.
Did you know: Starbucks built an Alexa skill, and recently in Samsung Bixby for the South Korean market which enabled users to place an order in the app and get their drinks. 
35. Word-of-mouth marketing
The last one on the list, and probably the most successful of it all, is word-of-mouth marketing.
Say, Zomato and I tell you to eat at the ABC restaurant when visiting my city, who would you trust? Trust me, I have a good choice when it comes to food 😀
That is the power of word-of-mouth.
Brands leverage the power of networking and recommendations by providing memorable experiences to customers. Giveaways, referrals, and experiences enable the success of word-of-mouth marketing.
Did you know: The ALS ice bucket challenge was the result of word-of-mouth marketing. 
Which Type of Marketing is For You?
Now that you know about the types of marketing that exist (or that I know of), I am sure you are as overwhelmed as I am to decide which type to choose for your business.
A lot of brands use a combination of these types, while many stick to one type because they know it works for them.
Deciding your marketing approach depends on various factors like:
Budget
Time / Duration
Target audience
Business goals
Once you answer these questions, you will realize that some of these types will not work for you (just like we know, influencer marketing will not work for us).
Prioritize the types based on your goals, the efforts they take and the reach they provide.
If it still confuses you, book a free consultation with us, and we will help you with it.
Frequently Asked Questions
I know, I know, this can get a bit overwhelming. And that might lead to a lot of questions and doubts.
Answering the most common ones here.
What is the best type of marketing out there?
There's no one marketing approach which is the best. Each business should use a combination of different kinds of marketing to understand what suits them the best.
How do I know which approach is working for me?
For any business strategy you implement, you need to be aware of and keep track of corresponding key performance indicators (KPIs). These KPIs are based on your goal (or purpose) to implement that strategy.
If your KPIs are better than your benchmarks, you will know that the approach is working for you.
How long should I keep experimenting with different marketing types?
There's no simple answer to this. But to keep it short, experiment until you find the results you desire.
How much budget should I have to implement even one of these approaches?
Contrary to popular opinion, marketing does not always cost money.
But if you want to and have to, you should spend at least 10% of your revenue (monthly), based on the approach you pick, to get effective results with consistency.
In Conclusion
Just like each fingerprint is unique, so is the marketing approach for each business.
If one strategy works for your competitor, it doesn't mean that it will work for you.
Just remember, your customers are the ones who drive your business. So, practice a marketing type which reaches the most to your customers.
Marketing is all about experiments.
If you don't experiment, you will not know what works for you and what doesn't.
Be patient, as your experiment might fail. But you do have the chance to start again.
Which type of marketing intrigues you the most? Tell me in the comments.