'WhatsApp this to me, please?'
'Does this number have WhatsApp enabled?'
'I will WhatsApp you'
I think we must be mentioning WhatsApp more than our own names in the whole day 😁
That's how much this app has seeped into our lives.
And while we all know how amazing that app is, what wonders it has done, we hardly understand the "business" side of it.
This blog is for all those individuals and professionals who want to find their way around WhatsApp Business for sales. 
Why should you read this blog?
Although we often use WhatsApp for only communication, we have hardly ever explored how it can help in growing your business. 
In fact, the app gives you a platform to connect with your audience and engage with them. 
Some of you might know your way around the app, but most of us don't. This blog envelopes the basics to the bark of WhatsApp for sales and how to make the most of it. 
What are the features of WhatsApp?
I know it does not need any introduction or definition, but for the sake of it, let me add a line for it.
WhatsApp is a messaging and communication app owned by Meta (previously known as Facebook). Launched in 2009 by Brian Acton and Jan Koum, former employees of Yahoo!, WhatsApp quickly became the preferred mode of communication for individuals worldwide.
Since the internet was picking up its pace back then, it only made sense for users to resort to online messaging apps.
Within six months of its original launch date, WhatsApp gained 250,000 downloads, with the number increasing every second.
Did you know: In 2010, Google made several offers to acquire WhatsApp, which were all declined. 
Here's why WhatsApp was accepted with open arms:
Free-of-cost: The only charge you need to pay is for an internet connection.
It's reliable: You can connect to mobile data or Wi-fi and can communicate with anyone over the world.
It's available widely: WhatsApp is used in over 180 different countries.
It's not limited to texting: Features like video and voice calls, audio notes, file sharing – all of it can be done via WhatsApp.
After discussing the features of WhatsApp, you would be like:
Alright, now let's focus on the benefits of WhatsApp for business.
What are the benefits of WhatsApp Business?
In 2018, WhatsApp Business was launched to help small businesses scale using the app. The fact, however, is that everyone from local vendors to MNCs has benefited from it.
Here's what it has brought to the table.
1. Business Visibility
WhatsApp Business comes with a catalog feature that allows businesses to add their offers (services and products) and make them visible to their audience.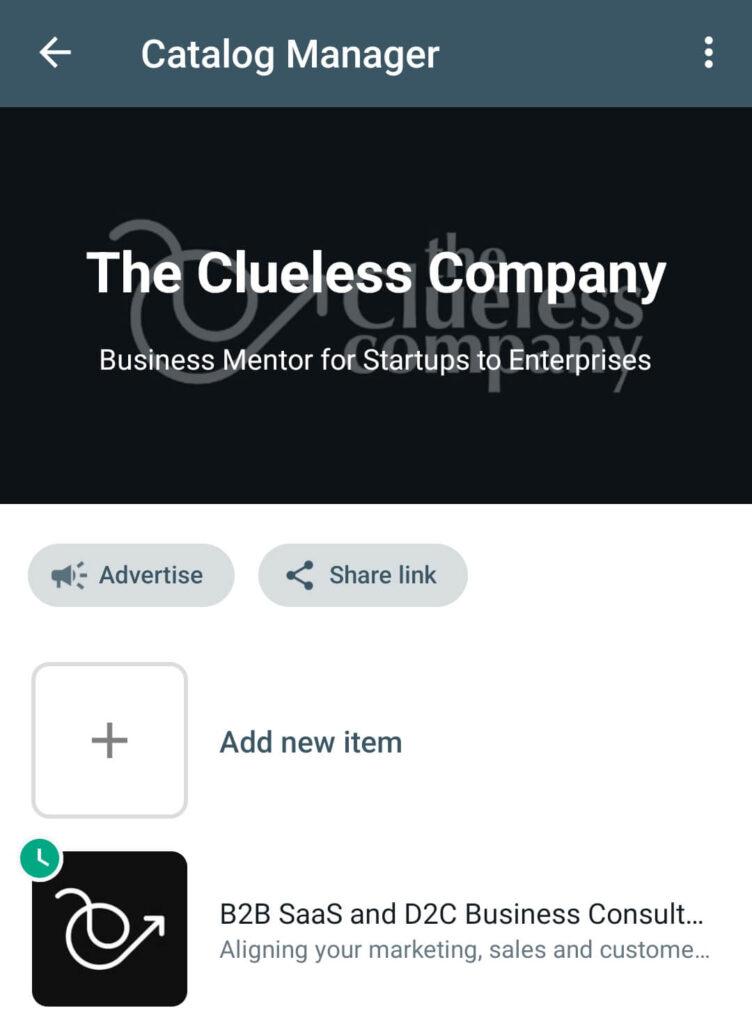 This eliminates the hassles of sending pictures or screenshots to audiences individually. Basically, the catalog acts as your brochure on WhatsApp, accessible and visible to everyone who engages with you on the platform.
2. Platform to Promote
WhatsApp as a promotional platform has untapped potential. The "Broadcast" feature works like BCC in email, without invading anyone's privacy.
Not to mention, if your WhatsApp Business account is connected with your Facebook account, you can run advertisements on the platform to boost your reach.
3. Easy communication with customers
With WhatsApp Business, professionals can set up auto-responders, quick replies and welcome messages for different types and stages of conversations.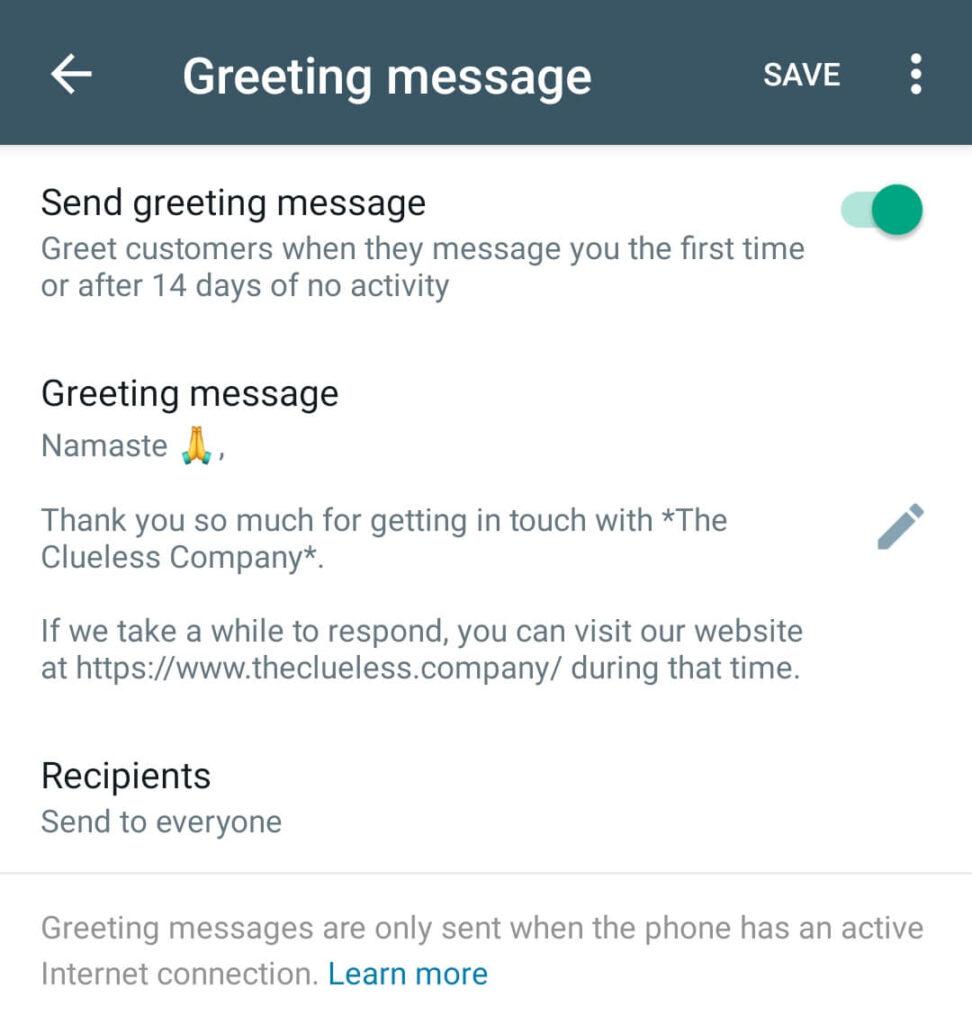 This not only keeps your senders engaged and entertained while you are away, but also makes them feel valued while optimizing their wait-time.
4. QR advertising
WhatsApp offers a 'Click to chat' feature that lets you start a chat with someone without having their phone number saved.
This is convenient for customers who don't want to store the number of every business they interact with.
Although you can also integrate a link with a QR code which will help people to connect with you seamlessly.
5. Access to order updates and tracking
Since eCommerce sites like Ajio, Myntra, Flipkart, Snapdeal have become a constant part of our lives, it only makes sense that they reach WhatsApp too.
So, if you're into the D2C business, integrating with WhatsApp will be extremely crucial for better customer communications and higher customer satisfaction.
In fact, you can implement WhatsApp marketing as a sureshot marketing strategy for 2023.
If you think about it, the benefits of using WhatsApp Business are endless. But, why just WhatsApp? And why not any other platform?
I'll answer that too.
WhatsApp vs other messaging platform
2 billion people worldwide use WhatsApp at least once per month.
This places WhatsApp ahead of other popular messenger apps, followed by Facebook Messenger with 1.3 billion users and WeChat with 1.2 billion users.
Secondly, WhatsApp is the third most-used social media network in the world.
Source: Hootsuite
As of 2021, WhatsApp still had 2 billion active users.
58% of WhatsApp users use the app more than once each day.
Suffice to say, WhatsApp has brought out innumerable possibilities of communication for the world.
How to get started with WhatsApp Business?
Let me take you through the entire process of how to get familiar with WhatsApp Business.
Step 1: Download WhatsApp Business on your phone and create an account.
Make sure you do not have an existing WhatsApp account with the same number.
Step 2: Log in with your business phone number and create an account.
Step 3: After you enter your phone number, you will automatically be directed to this page.
Fill in the essential details like your business name, add a profile picture and select a category that best describes your business.
Step 4: Learn more about the WhatsApp business tools
Now that you are present on WhatsApp Business, learn about setting up product catalogs for your eCommerce or automated messaging.
Step 5: Now, start connecting with your customers
That's it! Now that you know how to create a WhatsApp account for your business, you can start using the messenger app to communicate with customers.
Conclusion
Granted, WhatsApp for sales may have its disadvantages and concerns looming overhead, but nothing can replace the experience the platform has built for the world citizens. 
If you have not incorporated WhatsApp into your business development strategies (sales and marketing alike), now is the time to do it.
Take baby steps, and I am sure you will find your way out.
If you don't, well, TCC is right here.
So, what are you waiting for? Let's take the business to the next level with WhatsApp.